9 Questions for Applied Underwriters' Steve Menzies
Insurance is generally a good business in the moral sense, in my view, serving as it does the smallest and largest of risk takers at their time of need.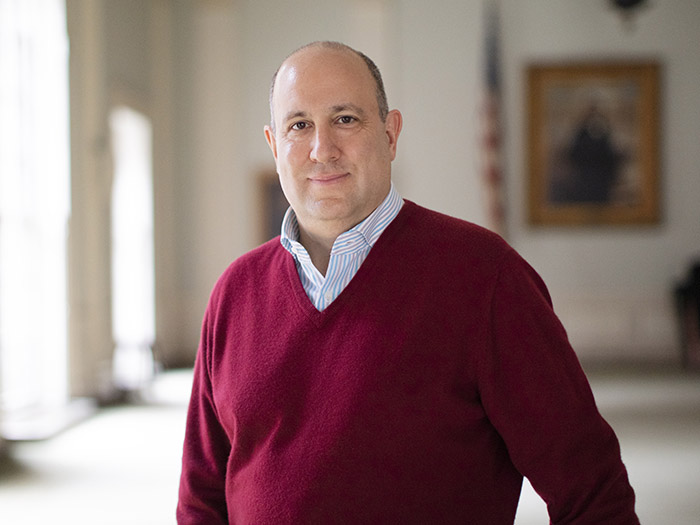 Risk & Insurance recently caught up with Steve Menzies, the chairman of Applied Underwriters, to discuss his extensive work in the nonprofit sector through his involvement in two foundations. Here are his responses to our questions.
Risk & Insurance: What was your motivation for forming your foundation?
Steve Menzies: As chairman of Applied Underwriters, an international insurer and financial services company, I know well how directly good faith, fairness and in a broad sense social stability and ethical behavior are tied to success. For me, advocacy only becomes meaningful with dedicated, personal engagement as well as sustained financial commitment.
My foundation, Bold Thinkers, is my way of expressing the will to think and then act meaningfully to solve the most difficult problems that I believe is part of our obligation as human beings.
The vast amount of money collectively within foundations and nonprofits in the United States and then worldwide is astounding. The efficiency and effectiveness of nonprofit organizations is a worthy topic for debate, but, it is certainly clear that for the most difficult issues, issues which are complex, and those which require a rapid response, few institutions are able to find their way into action.
Most charitable and philanthropic institutions today are caught up in redundant, slow-moving approaches to problems. Or, they are impeded from realizing concrete goals as a result of adopting unclear or muddled goals — and then matching them with a bureaucracy of often unimaginative nonprofit professionals who cannot deliver effectively.